AT CAU, WE UNDERSTAND THAT IT'S IMPORTANT FOR PARENTS TO FIND OUT AS MUCH INFORMATION AS POSSIBLE WHEN CONSIDERING THE RIGHT SCHOOL FOR THEIR SON OR DAUGHTER'S FUTURE.
Our mission is to instill confidence in parents that the choice to attend CAU for aviation training is the right one. Contact our Admissions Department for details about all the programs we offer.
Aviation school or traditional college?
Parents are left with a tough choice when it comes to their son or daughter's desire to attend flight school instead of a traditional university. We recognize that many parents believe that earning a degree is very important. That's why CAU has programs designed to meet the individual goals of each student. While many aviation careers are considered vocational in nature, CAU does offer several degree based programs for those who wish to pursue a degree.
On-Campus and Training Safety?
There is nothing more important to a parent than ensuring the safety of their son or daughter. Naturally, the idea of flight training can bring safety concerns to the forefront. We take safety very seriously at CAU and follow strict safety and FAA guidelines at all times to keep our students safe during training. Campus safety is also of critical importance at CAU.
Where does my money go?
Cost is a big concern for parents or anyone considering higher education. While it's true that our aviation programs require advanced equipment and the latest technology, as well as experienced, knowledgeable instructors; CAU works hard to keep operational costs down so that training is accessible to students with a variety of budgets. Parents can be proud of the high quality education their son or daughter receives on CAU's beautiful, modern campus. Contact us today for more information or a personally guided tour.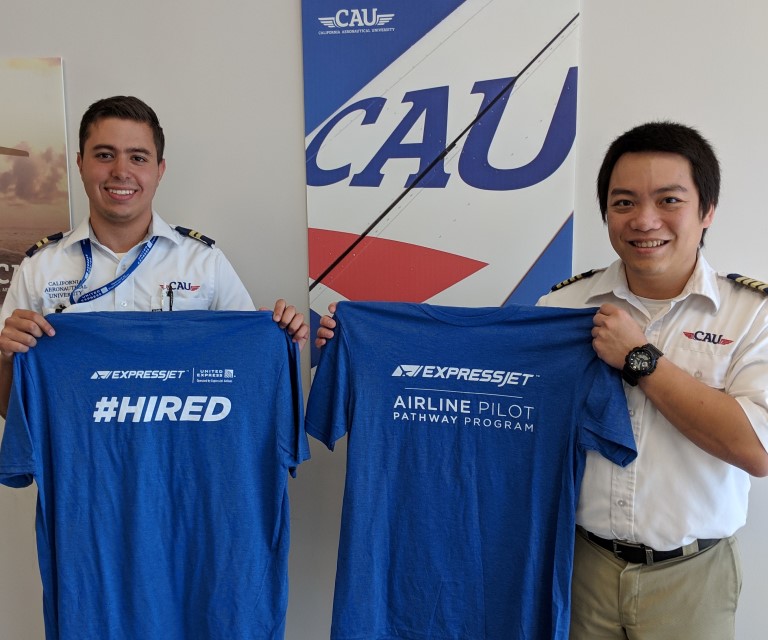 Career Prospects?
At CAU, we take great pride in the success rate of our graduates. After all, we measure our success by the success of our students. Our graduates launch their aviation careers not only equipped with the technical skills they need, but also with the interpersonal and communication skills hiring managers are looking for. To help graduates successfully transition into the aviation industry, CAU's Career Services Department is always available with job-placement assistance and career counseling. Contact us today for more information. We'll be with you every step of the way on the journey to your future!