AVIATION PROGRAMS
"The best pilots fly more than the others; that's why they're the best." ― Chuck Yaeger
THE JOURNEY BEGINS
When you begin CAU's aviation and professional pilot program in the School of Aviation, it's pretty clear from the start that you're beginning an exciting journey. You may be flying the blue skies of Southern California aboard California Aeronautical University aircraft during your very first term of training.
Back on the ground, experienced instructors will begin introducing you to realistic flight training on advanced flight simulators, practical demonstrations and dynamic lectures as part of your professional pilot program that will have you wanting to learn more. Students get professional commercial pilot training and enjoy the process of getting there.
CESSNA 172 G1000
The ultimate training aircraft, students in the CAU Bachelor of Science in Aeronautics program begin their pilot training in the four-seat, 180-horsepower Cessna Skyhawk. The flight deck is powered by the Garmin G1000 avionics suite.
CESSNA 172 RG
A high performance single-engine aircraft with five seats and 310 horsepower, this aircraft features a retractable landing gear and will be used in complex aircraft training as part of our Bachelor of Science in Aeronautics program.
BARON 55
A twin-engine aircraft, the Beechcraft Baron provides CAU students the opportunity to fly a more complex aircraft with fully retractable, tricycle landing gear.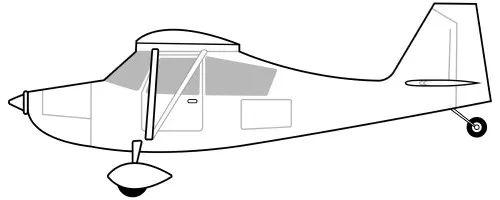 DECATHLON
The Decathlon is a 2-place, tandem seating, high wing, single engine airplane and is equipped with conventional landing gear. This airplane is certificated in the normal and acrobatic categories.
REDBIRD MCX 172 CONFIGURATION
DUAL CONTROL MOTION
The MCX flight training device comes with a dual yoke, dual rudders, full motion, and Garmin G-1000 cockpit, which provides enhanced training for our students. The dual controls allow both the instructor and/or co-pilot to demonstrate maneuvers from the right seat during the professional pilot program. The dual yoke and dual rudder pedals also allow for simultaneous control from both the left and right seats.
REDBIRD SD 172 CONFIGURATION
SINGLE CONTROL
The SD is a fully enclosed flight training device with a Garmin G-1000 cockpit that provides a realistic training environment. The SD features a single yoke and single rudder simulator, along with a full enclosure, which creates an ideal training platform for standard flight training as well as instrument flight training.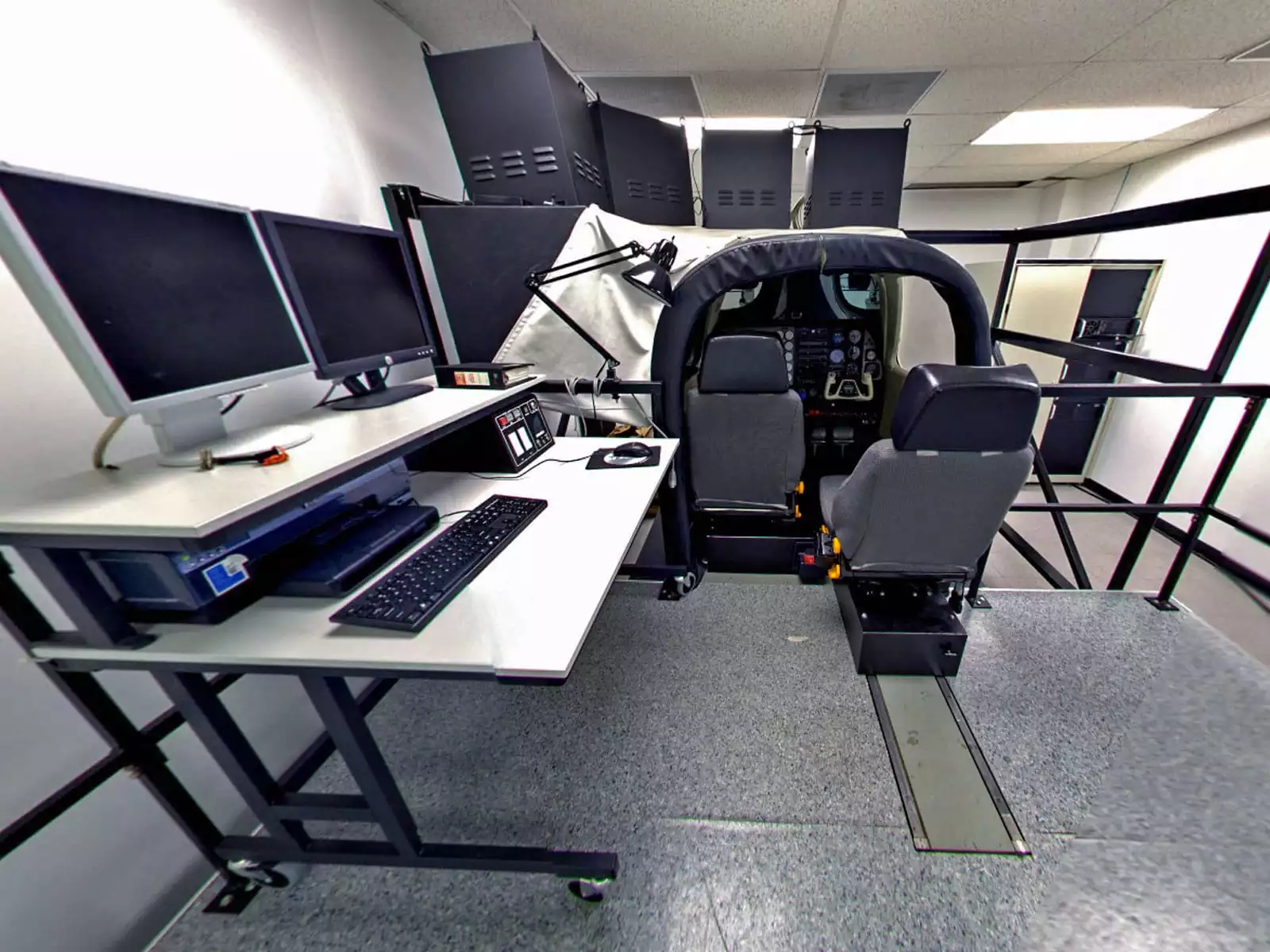 FRASCA BARON 58P CONFIGURATION
TWIN DUAL CONTROL
The Frasca Barron 58 is a dual yoke and dual rudder flight simulator allowing for both the instructor and/or co-pilot to control the simulator from both the left and right seat. This simulator will be used for multi-engine flight training and provide realistic handling and performance of a twin engine Beechcraft Barron aircraft.
THE JAY
Unlimited use Desktop Simulators for Private and Instrument.
Image from redbirdflight.net