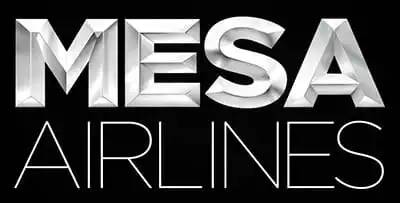 Graduates of CAU's flight training program may qualify for the Mesa Airlines – Southern Airways Cadet Program
In partnership with Southern Airways Express, Mesa Airlines created the Cadet program to provide flight school graduates with a direct pathway to a career as a first officer.
Qualified cadets receive $15,000 in incentive sign-on bonuses, and begin accruing seniority, vacation and travel benefits upon acceptance into the program.
Seniority benefits begin
Incentive sign-up bonus up to $15,000
$10,000 paid upon acceptance
About Mesa Airlines
Providing regional service for American Airlines and United Airlines, Mesa Airlines offers competitive advancement opportunities due to their rapid growth, including doubling their fleet within two years. Mesa employees can experience professional in-house training, as well as healthcare and travel benefits.
600 daily flights
119 destinations around the U.S.
3,100+ aviation professionals
For more information, visit www.mesa-air.com.
AIRLINE HIRING & PLACEMENTS
Tanner H., First Officer
Hired July 2019
Bachelor of Science in Aeronautics Graduate
Class of 2018
"What you do today will change your life forever so make this day count"