The pent up demand for travel and hiring will likely create a hiring spree amongst airlines and other aviation related companies that were forced to cut back operations during lockdowns. And certain sections of the industry, such as cargo flying and charter flying, are posting increased activity and profits due to the economic changes. Even during normal travel cycles, certain aviation industry jobs are stable with attractive benefits.
Some aviation industry jobs require specific training or a college degree. At California Aeronautical University (CAU), several options are available for those who are eager to join the industry. Choosing CAU for your degree program can provide several benefits before you even enter the job market.
Instrument Rating and Commercial Pilot Certificate
Upon completing the private certificate, the natural next step for most students is to earn an instrument rating. Becoming an instrument flight rules (IFR) pilot allows the student to fly in cloudy weather or other low-visibility meteorological events. While an IFR is useful for a private pilot, it is a must for a pilot who wishes to fly for pay. Most insurance companies, and vast majority of hiring announcements, demand an instrument rating.
CAU students often enjoy the many benefits of flying in the clear and sunny California weather almost all year round. However, flying under IFR conditions may be achieved under a vision-limiting device called a hood. Student may also spend time in CAU's advanced Aircraft Training Device (ATD) commonly called flight simulators, such as the full motion Redbird MCX 172, while working on their instrument rating. Doing so helps prepare students for the real-world challenge of flying IFR.
Unless under extremely limited circumstances, a pilot cannot receive payment or compensation for flying unless he or she holds a commercial certificate. Whether a student pilot wishes to become an airline pilot, fly a cargo line, or become a charter flyer, he or she must first demonstrate advanced knowledge of aeronautics and aviation meteorology by earning this certification. Completing "the commercial" demands commitment and strong study skills.
CAU's commercial certification is typically earned during the second academic year. The FAA demands a combination of ground and air instruction, which is built into the CAU program. In many ways, the most difficult aspect of successfully completing the demands of the commercial is mastering the complex aircraft operations of single engine aircrafts. However, CAU's Bachelor of Science in Aeronautics program is specifically geared to achieving this along with five other rating and certificates, and its instructors are well equipped to help students break learning plateaus.
Flight Instructor
Perhaps the aviation industry jobs that were hit the hardest by the worldwide pilot shortage is flight schools. Certified flight instructors (CFI) are the lifeblood of aviation, whether in the civilian sector or military. Most pilots who do not enter the industry through the military are instructors at some point. It is a dependable way to stack necessary hours in the cockpit in pursuit of an airline or corporate job while gathering a paycheck to fly.
No matter what happens in a nation's economy, flight instructors are necessary. Part of the reason for this is that the turnover of instructors tends to happen often. While some CFIs are in the job only temporarily while they aim for another job as a pilot, others seek a career as an instructor. Some own or manage flight schools, or even turn to instructing in retirement to stay involved with the aviation community.
Not just any pilot can be an instructor. The FAA demands rigorous testing standards and several hours of training, not only in flying, but in how to successfully impart technical information to students, all of whom may learn differently. CAU delivers not only the training required to become a CFI, but it can do so within the second academic year of flight training if they stay on track. Students are thoroughly trained not only on the ground, but in the cockpit as well. Prospective CFI pilots receive important spin training, and are given a multifaceted toolbox to help students learn to fly. In addition, CAU flight instructors completing their degree program  complete their CFII (Certified Flight Instructor Instrument) which gives them the ability to instruct students earning their instrument rating and gives them the ability to fly under IFR
Professional Pilot Programs, Aircraft Maintenance, and Advanced Degrees
Some aviation industry jobs, such as ramp agent or flight attendant, usually do not call for a degree beyond a high school diploma. However, while many careers do not demand one, it is almost always a resume enhancer. Those who wish to command the highest salaries as pilots in airlines or as safety specialists are wise to earn a college degree. Many aspiring pilots decide to do so by taking flight training along with a traditional college degree program, choosing to major in a STEM career such as engineering or meteorology.
Others may integrate their education with practical experience at aeronautical universities such as CAU that offer programs specifically for students eager to enter the aviation industry. Doing so not only signals additional commitment to the aviation industry, it affords the benefit of making connections with many professionals and classmates in aviation while learning how to fly. CAU also partners with regional airlines and other aviation companies to assist with job placement after graduation.
CAU offers an Associate of Science in Aviation Studies, a Bachelor of Science in Aeronautics and, Bachelor of Science in Aviation Business Administration. These options typically are not available in conventional universities.  CAU also offers graduate degrees specifically designed for aviation. These include an online accelerated and Masters in Aviation Science.
Some aviation industry jobs do not involve flying. At CAU, students can also fulfill a dream to become part of the technical and maintenance career field that keep aircraft flying. The CAU courses in our Aviation Maintenance Technology program are designed to provide someone with the necessary knowledge and skills to excel as an aircraft mechanic and prepares you to pass the Federal Aviation Administration (FAA) exam to become a certified Airframe and Power plant (A&P) Technician in only 15 months.
---
Ready to soar in your aviation career?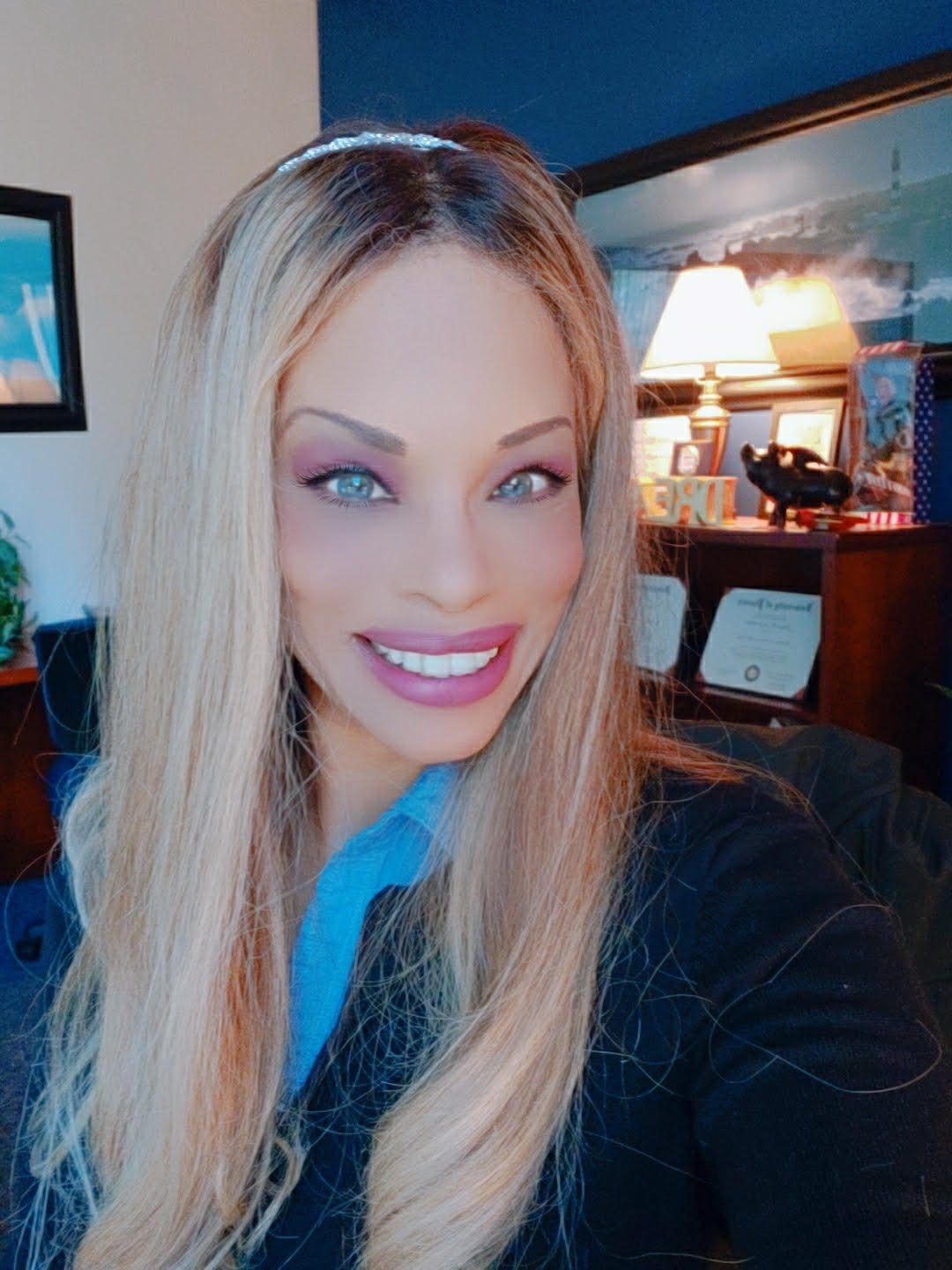 Tamu Smith-Kohls serves as the Vice President of Enrollment Management and Marketing for California Aeronautical University. She has worked in the aviation industry in various roles for 24 years. As a United States Air Force retired veteran, she has a unique appreciation for the aviation industry. Tamu has served in Information Systems as a Network Administrator, Aerospace Flight Medicine as a Health Services Manager, and Air Force Recruitment and Marketing. She holds an undergraduate degree in Psychology; a Master's in Business Administration and is a Certified Neuro Linguistic Practitioner. Her passion is motivating, training, coaching and serving others to reach their best potential.